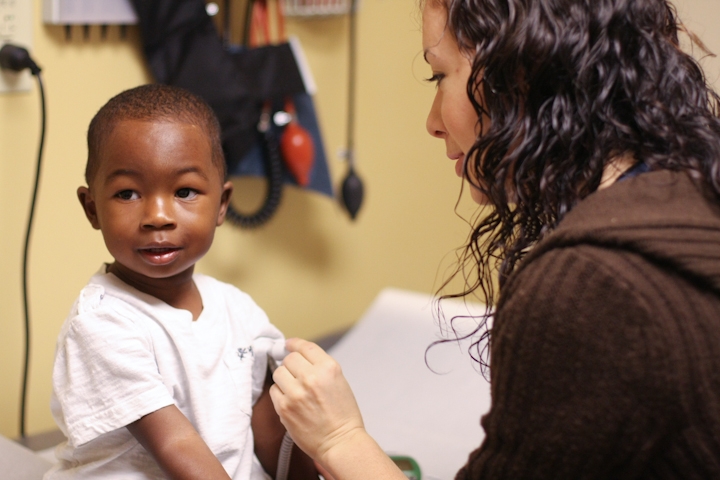 Mercy Community Healthcare provides excellent primary healthcare for children. With a focus on families and individuals in need, our providers are some of the best physicians, nurse practitioners, nurses and medical specialists in the area. They seek to build relationships with their patients promoting their overall health for the mind, body and spirit.
Mercy has a physician on call 24 hours a day, seven days a week, 365 days a year. We welcome the insured – TennCare, CoverKids, Medicare and commercial insurance – and we offer a self-pay program for uninsured patients.
Mercy also has Certified Application Counselors who are able to help with enrollment in the Health Insurance Marketplace. Click here for more information.
We offer complete primary care to children, from birth to age 18. Our services include:
Sick & Walk-in Appointments

Well Child Checkups

Chronic Medical Disease Care & Coordination

Newborn Care & Lactation Services

Newborn Circumcisions

Infant Mental Health & Postpartum Treatment

Evaluation and Management of Chronic Medical Diseases (asthma, diabetes, ADHD, etc.)

Adolescent Health-Related Issues (puberty, acne, eating disorders, sexual wellness, social & emotional issues, etc.)
Immunizations

Flu Shots

School & Sports Physicals

Hearing & Vision Screenings

Developmental Screening & Child Assessment

Integrated Behavioral Health & Psychiatry Services

Laboratory Services

Minor Procedures

Pharmacy Services
Pediatric Health Center Hours
Monday-Friday (8:00AM-5:00PM)
Saturday (9:00-Noon)

Walk-Ins
Monday-Friday (8:00AM-4:30PM)
Saturday (8:00-11:30AM)